In this fast paste, High Tech world, we rely on our technical devices to be running at all times. What we don't plan on is them failing, we have to treat our electronics like we treat our automobiles. When our car acts up we take it to an auto Mechanic. So when you PC,Tablet, phone, laptop, IPAD or Mac is not working right take it to a Tech not just any Tech, Tech Net EZ. A reliable preficiant and quality shop. You work hard for your technology, so when your technology isn't working hard anymore let us work hard on it.
We can repair damaged Laptops, Desktops, Tablets, Phones and Netbooks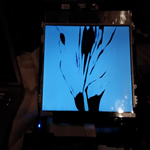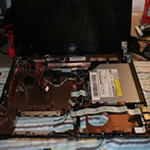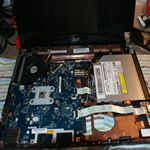 Cracked screen we can fix it
.

Laptop needs to be repaired wa can do that.

Ipad Cell Phone

Desktop